Customers who viewed this item also viewed
Tractor Stone Burying Machine- VALENTINI TEMPLAR
Valentini TM – TEMPLAR Multiple Inter-Row Burying Machine
Product Description
Tractor Stone Burier The TEMPLAR stone burier has been designed to meet the demands of medium to large farming companies and is perfect for land with a low rate of crop residue or characterised by medium to large-sized stones, while also refining land previously worked with other equipment.
STANDARD EQUIPMENT
Power from 170 to 220 HP, with working width from 398 to 1016 mm and a working depth still 25 cm.
Wheelbase between the modules 1500 mm
Modular working units with 4 possible changeable working widths: 1000/800/600/400 mm
3 point universal hitch (Category 2)
Central anchor for each module
Single speed unit, 540 rpm
Reinforced rotor diameter 500 with "HIGH STRENGHT STEEL" flange
6 helical hoes per flange
Idle side support in oil bath
Central cardan with cam clutch (tractor side fork 1"3/4 Z20)
Hydraulic opening and closing of the bodies with 2 jacks and
controlled block valves
Central transmission with 4 gears in oil bath for each module (4)
Bearing supports with special seals, "Labyrinth Bearing Protection by Valentini"
Adjustable rear sheets with "Fast Regulation" shock absorbers
Spring rear grid for stone burying function
Modules usable in working: 2, 3 or 4
VALENTNI are exclusively distributors by Agri Market Insight and Access Ltd in the UK and Ireland. Valentini have a full range of machines in Agriculture, Horticulture, Construction and Forestry. Products such as Tillers, Harrows, Mulchers, Cultivators, Stone Buriers, Stone Crushers, Trench Wheel Cutters and Bush Cutters. Please feel free to contact our helpful team if you have any questions, by clicking here.
TM – TEMPLAR – Valentini Antonio S.r.l. (valentini-group.com)
Accessories – Rotors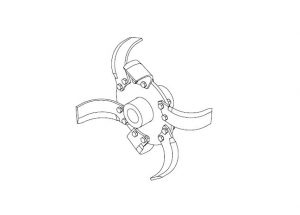 HELICAL HOE ROTOR
Rotor fitted with 6 HELICAL hoes (upon request with 4 hoes). It can be used on all types of terrain; the roto […]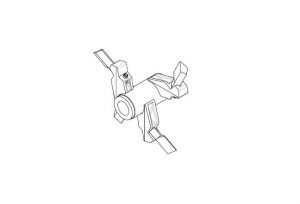 SPIKE ROTOR
Rotor fitted with 90 degree spikes with respect to the other one. It can be used on hard ground or in the pre […]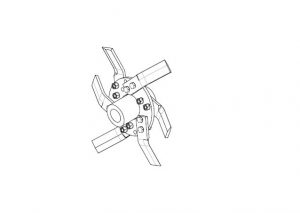 BLADE ROTOR
Rotor fitted with 6 SQUARE hoes (upon request with 4 hoes). It can be used on hard, clay-type soil. The roto […]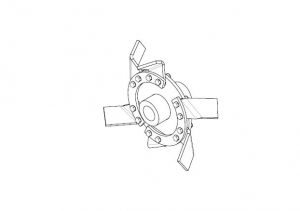 BURYING HOE ROTOR
Rotor with 6 BURYING hoes. Can ONLY be used on land tilled with a disc plough or harrow. Excellent for reduci […]
Accessories – Kit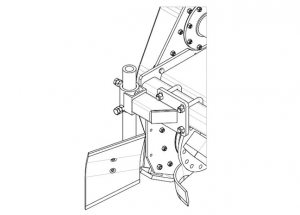 PAIR OF SIDE RIDGING PLOUGHSHARES
Side ridging ploughshares to contain the worked soil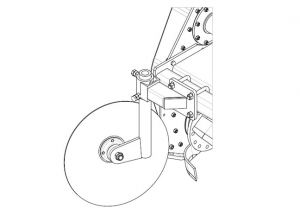 PAIR OF SIDE RIDGING DISCS (SMOOTH)
The smooth side ridging discs are used to contain ploughed soil; they can be used on any type of soil, EXCEPT […]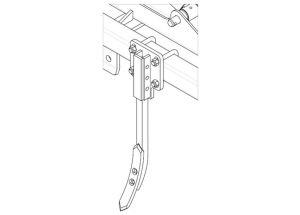 PAIR OF FIXED SIDE WHEEL TRACK ERADICATORS
The side wheel track eradicators are normally positioned at the front of the Machine, level with the tractor w […]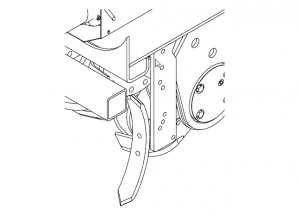 CENTRAL ANCHOR
The central anchor is normally positioned at the centre-front of the folding machine; its role is to break up […]
| | | | | | | | |
| --- | --- | --- | --- | --- | --- | --- | --- |
| MODEL | POWER HP | POWER kW | WORKING WIDTH CHANGEABLE FOR EACH ELEMENT | TOTAL FOOTPRINT | HOES | WORKING DEPT cm |  HOE ROTOR rpm |
| 5400 | 170/220 | 125/161 | 1016/812/608/398 | 5540 | 96 | 25 | 239 |
Customers who viewed this item also viewed