JAYLOR 5050 MINI TMR MIXER STATIONARY
Mini Mixer Stationary -Upgrade to a true TMR with the 5050 Stationary. A single phase 10HP (7.5kW) powers this mini TMR mixer and it will fit in even the tightest of legacy feed rooms. Engineered Jaylor-tough this robust design incorporates a Patented Square-Cut auger which can process baled forage into a Total Mixer Ration, something previously unheard of in a mixer this small.
Standard Features
Patented Square Cut Auger
Adjustable Discharge Door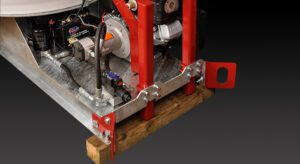 Integrated Drive System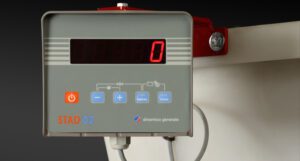 Stad 02 Scale Indicator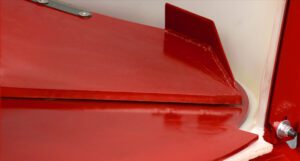 Steel-Reinforced Floor
Easy Load, Open Topped Drum
Electric Motor and Hydrostatic Pump
Features
230VAC 1-Phase Electric Motor Included
5-Position Adjustable Manual Door
Discharge Chute and Safety Flap
4-Point Stad02 Weigh System with integrated Alarm
Polyethylene Drum with ¼" Steel Floor
Galvanized Steel Frame for Longevity
Compact Hydrostatic System
Powerful 500cc Hydraulic Auger Motor
Sloped top Square-Cut Auger with Angling Blade
Manual Hydraulic valve for Auger Control
Videos
Jaylor 5050 Mini TMR Mixer: De Kleer Family Sheep Farm Prepares a Consistent Ration
5050 Self Propelled Mini TMR Mixer Demo
5050 STATIONARY SPECS
CAPACITY
NO EXTENSION 50ft3 | 1.42m3
WEIGHT 1000lbs | 455kg
HEIGHT 66in | 1.68m
WIDTH 46in | 1.17m
LENGTH 74in | 1.88m
NUMBER OF KNIVES 13
DRUM MATERIAL
Polyethylene
DRUM THICKNESS 0.43in | 10.9mm
DOOR WIDTH 18in | 45.7cm
DOOR HEIGHT 22in | 55.9cm
DISCHARGE HEIGHT 12in | 30.5cm
FRAME Galvanized Steel
STANDARD DRIVE 1-Phase 10 HP
Electric Motor
SCALE SYSTEM DG STAD 02
JAYLOR are exclusively distributors by Agri Market Insight and Access Ltd in the UK and Ireland, for their full range of Mini Mixers, Please feel free to contact our helpful team if you have any questions, by clicking here.
Further details can be found on the JAYLOR website 5050 Stationary | Jaylor