Customers who viewed this item also viewed
TRUCK MOUNT MINI MIXER TMR -JAYLOR 5050
JAYLOR 5050 MINI TMR MIXER TRUCK MOUNT
The truck mini mixer 5050 (mount)  is designed to process small hay bales, forages, and other ingredients; then cut and mix a consistent, nutritious TMR. The small TMR Mixer is perfect to strap the deck of a pickup and deliver supplemental feed out in the pasture. The simple remote control lets the driver operate the door (up/down) and auger (on/off) from the cab.
Standard Features
Patented Square Cut Auger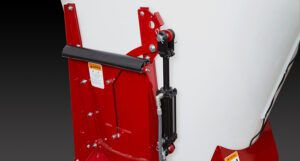 Hydraulic Door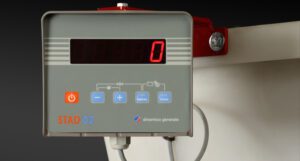 Stad 02 Scale Indicator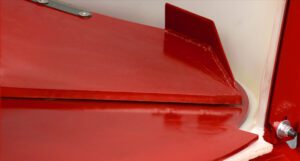 Steel-Reinforced Floor
Easy Load, Open Topped Drum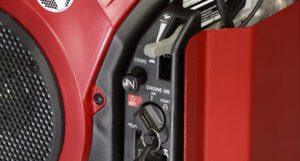 Honda Engine Option 1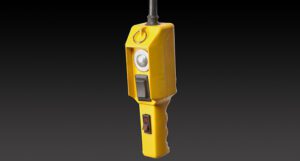 Remote Control
Electric Operated Door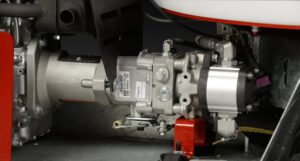 Features
Honda 13HP Gas Engine with Electric Start
Easily Installed on a Flatbed Pickup
Hydraulic Door with Discharge Chute
4-Point Stad 02 Weigh System Standard
Wired Remote Control for Auger & Door
Galvanized Steel Frame for Longevity
Polyethylene Drum with Steel Reinforced Floor
Underframe Tie-Down Mounting Brackets
Sloped top Square-Cut Auger
Stainless-steel Angling Blades
5050 TRUCK MOUNT SPECS
CAPACITY
NO EXTENSION 50ft3 | 1.42m3
WEIGHT 1000lbs | 455kg
HEIGHT 68in | 1.73m
WIDTH 49in | 1.25m
LENGTH 83in | 2.11m
NUMBER OF KNIVES 13
DRUM MATERIAL
Polyethylene
DRUM THICKNESS 0.43in | 10.9mm
DOOR WIDTH 18in | 45.7cm
DOOR HEIGHT 22in | 55.9cm
DISCHARGE HEIGHT 12in | 30.5cm
FRAME Galvanized Steel
STANDARD DRIVE 13 HP Honda
Gas Engine
STARTING SYSTEM Electric 12VDC
SCALE SYSTEM DG STAD 02
JAYLOR are exclusively distributors by Agri Market Insight and Access Ltd in the UK and Ireland, for their full range of Mini Mixers, Please feel free to contact our helpful team if you have any questions, by clicking here.
Further details can be found on the JAYLOR website 5050 Truck Mount | Jaylor
Customers who viewed this item also viewed